A recent survey found that less than 5% of Crypto founders are women, according to an article from TheStreet. Although the industry is very male-dominated, there is an increasing number of women building the future of Web3 – from investing, education, and community building, to NFTs and development. In honor of Women's History Month, Abra wanted to celebrate the crypto projects created or led by women. Here's our profile of women in crypto.
Women Leading Innovation
Women have always been at the forefront of technological innovation. For example, Mary Spio is a Metaverse maven renowned for building virtual reality and augmented reality platforms for creators. 
Spio is the founder of the No.1 VR/AR token by market cap and CEEK VR —  a concert and live events streaming platform. She is a triple threat; entrepreneur, inventor, and rocket scientist with over 10 technology patents.  
Growing up in Ghana, Spio dreamed of space exploration and wondered what it would be like to walk on the moon. This child-like curiosity inspired Spio and motivated her to develop CEEK VR's immersive experiences and VR headsets. 
Many people have noticed her work, and her industry partners read like a Who's Who list: Facebook's Oculus VR, Universal Music Group, Apple, T-Mobile, Google, and CAA.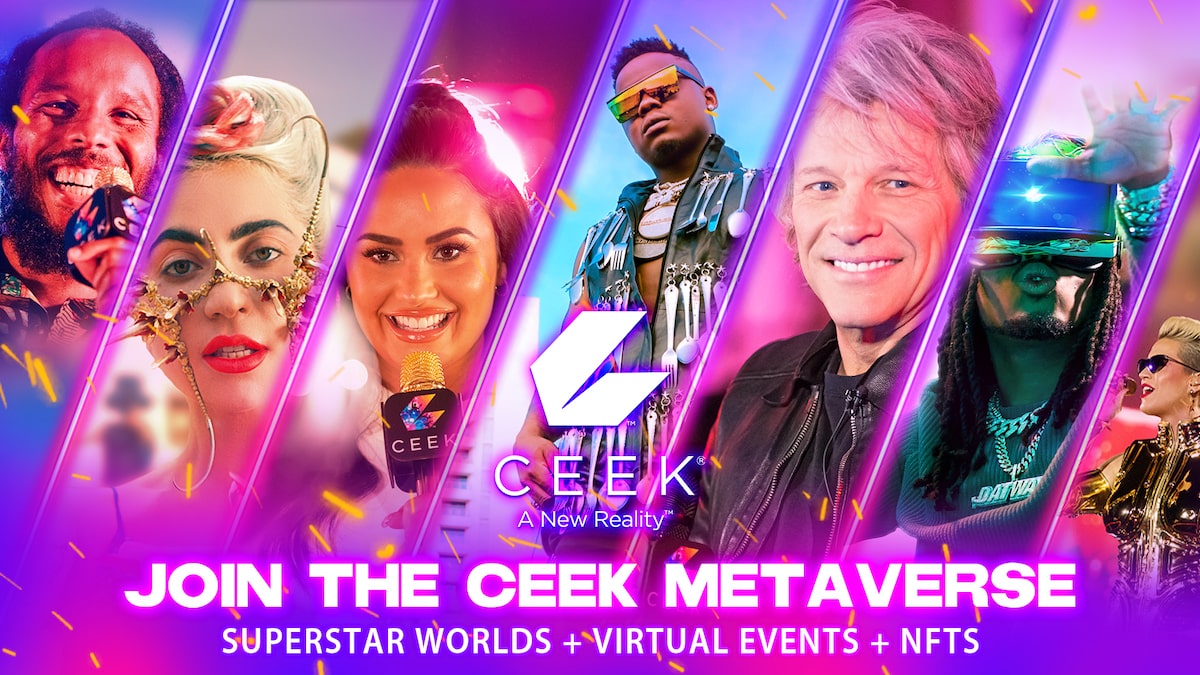 In her future of StoryTelling bio, Mary Spio states she sees VR as "a delivery mechanism for compassion" — able to place people in an experience in which they can experience other people's pain, learn from it, and ultimately open their minds to unimagined possibilities.    
Why Representation Matters
Yam Karkari is the Co-founder and illustrator of the wildly popular NFT series World Of Women, WOW. The sentiment "Representation Matters" is not only echoed in her words, but it's the foundation of all that she does. 
In July of 2021, she launched the World of Women series with three other friends.  A collection of 10,000 NFTs that exclusively features women as the subject matter, the world designed by Yam. The most noticeable aspect of her work is the vibrancy in color hues, the stoic facial expressions, and the uniqueness of each image which features women of all races. 
The project garnered several accolades, including Billboard Magazine cover illustrations, a Christie's listing that sold for $754,340, and a deal with Reese Witherspoon's Hello Sunshine to turn WOW NFTs into film and TV characters. 
It's worth noting that within the first few weeks of 2022, World of Women made $40 million in sales. The success of this NFT series illustrates that having more representation for women in crypto is not only a worthwhile endeavor, but it can also be profitable.
The Importance of Diversity and Inclusion
Public policy can be a powerful tool for improving gender diversity in the blockchain industry. 
Cleve Mesidor has worked tirelessly to bridge this gap. She is a public policy champion for diversity and inclusion in cryptocurrency. Cleve is the founder of the Clevolution Blockchain consulting firm and a Public Policy Advisor for the Blockchain Association. 
Mesidor is a highly sought-after blockchain public speaker and has spoken at several top blockchain conferences on inclusion in cryptocurrency.  
She recently served as a panelist for South by Southwest's Black-in Web3 Panel, where they discussed barriers to entry for people of color within traditional finance. 
Compared to centralized finance, she believes that the barrier to entry with Bitcoin and other cryptocurrencies is very low, "You don't need any permission from anyone," Mesidor said. "Bitcoin is owned by everyone and no one at the same time." 
Abra Money Talks with Cleve Mesidor
Investing in Women and Funding their Dreams
Despite women making up half of the world population, women are severely underrepresented and underfunded in the startup world. 
In 2020 women-led ventures received only 2.3 percent of venture capital funding, according to Crunchbase. 
As more women seek crypto as an alternative for funding support, Jennifer Kim, Founder/CEO of SEUNwater and Blockheads Development, hopes to increase the number of women developing Web3 projects. 
Kim is an Alumna of the Google Startup Accelerator and a developer on the Hedera Hashgraph network with over 20 years of experience in software development and business operations. She advocates for empowering marginalized communities and understands female founders' challenges in securing funding.
She is also the leader of the Female Founders Fund, established by the HBAR Foundation to provide the resources to support female founders launching Web3 projects and building on the Hedera Hashgraph network. 
The Quest For a Decentralized Female Future
While crypto has made some strides in terms of diversity, it still lacks a more balanced gender and race representation. 
Women face many barriers to entry into the industry — but there's hope!. By highlighting trailblazing women, we can encourage others like them with dreams of becoming innovators on the front lines building a decentralized future where they will make an impact.
Abra is a cryptocurrency wealth management platform where you can trade and borrow crypto. Our trading platform supports 75+ cryptocurrencies and counting! 
Download the App and begin trading today!
Download App
---
About Abra
Established in 2014, Abra is on a mission to create a simple and honest platform that enables millions of cryptocurrency holders to maximize the potential of their assets. Abra enables both individuals and businesses to safely and securely buy, trade, and borrow against cryptocurrencies – all in one place. Abra's vision is an open, global financial system that is easily accessible to everyone.
Why Abra
Based in the United States, Abra is available in over 150 countries and makes it easy to convert between crypto and a wide variety of local fiat currencies. With over 2MM customers, $7B in transactions processed, and $1.5B in assets under management, Abra continues to grow rapidly. Abra is widely loved and trusted – in April 2022, pymnts.com reviewed and rated Abra amongst the top 5 most popular crypto wallets in the market. Abra is backed by top-tier investors such as American Express Ventures and First Round Capital.
How Abra Protects Your Funds
Abra places clients' financial objectives and security first. Abra practices a culture of risk management across all levels and functions within the organization.
Abra employs a state-of-the-art enterprise risk management framework that comprises a comprehensive set of policies, procedures, and practices detailing all applicable risk-related objectives and constraints for the entirety of the business. Abra has instituted a complete set of requisite systems and controls that continuously enforce these policies, procedures, and practices to manage all operations, including credit and lending. Abra's independent Risk Committee comprises experienced compliance, risk, securities, and fraud operations professionals with backgrounds in industries ranging from traditional and digital assets banking, payments, remittance, to fintech.
Please visit our FAQ to learn more.